Cowell Flats.
Location-
Bradfield, Sheffield, South Yorkshire.

O.S Grid Reference-
SK2498 9418

A little to the south of the Bar Dyke earthwork is this Bronze Age settlement. Parking by the Dyke a path runs across the flat parallel to the Agden Side Road.
Split into 5 or 6 fields within the enclosure the field walls are still very visible as is a circular enclosure within the field system. Within this circular feature is an alignment of 5 stones. Numerous cairns are discernable one somewhat larger than the others and this maybe a funerary cairn rather than clearance.
The field boundaries show that the site was either in use for a long period or was resettled later as some of the walls are of Romano-British design; rows of parallel stones infilled with rubble and earth.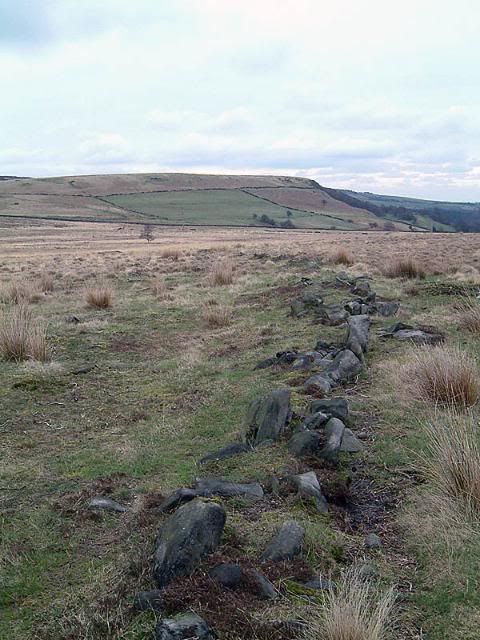 Above: Two views of the fiels system walls.