Margery Hil Cairn


Location -
Howden Edge
Howden Moor
Derwent
Derbyshire
OS Grid Reference SK 1883 9569

Sitting atop Howden edge, battered and eroded, it's present state belies it's once obviously important status, this site is in need of some urgent tlc.
Now fenced off and recently awarded ancient monument status the cairn commands fantastic views down the Derwent valley, this has probably added to it's present state offering a great viewing platform for walkers.

There's a couple of straightforward routes to the cairn, neither easy though, my route from Langsett via the cut gate path, about 4.5km was a hard fought one due to appalling weather, the paths were running like streams and the visibility was down to less than 25 metres at times.
Not being the greatest of conditions for photography i decided to camp the night on the moor close by and wait it out which proved to be a good decision as the weather didn't relent once till the early hours.

The other route is via Fairholmes visitor centre through Nether Hey, about 3km or so, this was my route back, take this route if you prefer half decent paths though you'll still need your boots in all but the best of weather, if there's any chance of bad weather be sure to take appropriate kit, the site is very exposed and the weather can make navigation very difficult.
The cairn lays close to the trig point, if you head for it you can't miss the site.
If you don't like hill walking give this one a miss.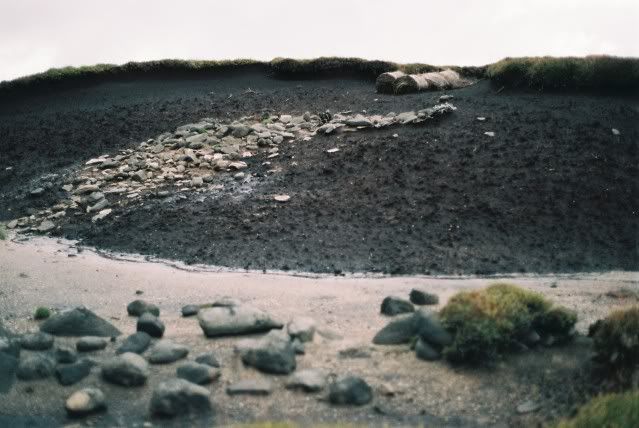 The view down the Derwent Valley from the edge near the cairn