Walders Low

Location - Bolsterstone
South Yorkshire
OS Grid Reference - SK27681 96855

Parking is available on the main road through Bolsterstone village, close by the church yard if you can as the access point is right across road.

A strange site this as it's been robbed and altered including questionable restoration, it's horribly done if i'm honest, though don't let that put you off visiting as it's well worth a look and quite a short stroll.

From the church head up hill and take a left just after the village hall, immediately around the corner on your left is a gate with a stone stile, take this then follow the obvious path for a short distance and you'll see the Low up hill to your left. Access can be gained from the path, though the monument itself is actually on private land.

The cairn is a shadow of it's former self, though one can imagine it's former glory if you visualise all the (what i believe to be) robbed stone in the close by wall being returned to it's rightful place.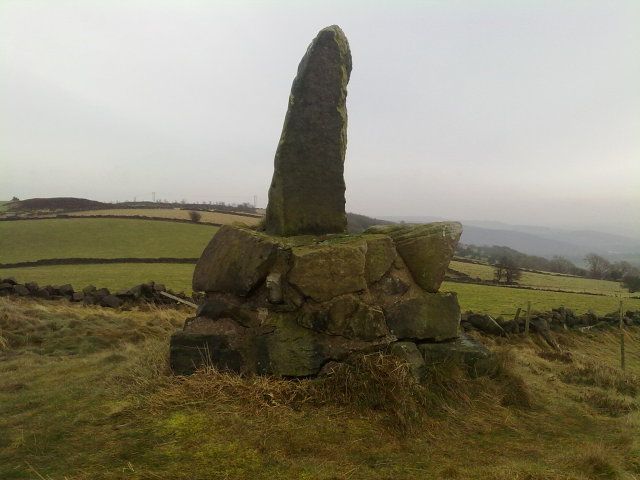 Robbed stone ?



A short excerpt from The Paragon - Journal of Stocksbridge & District Historical Society.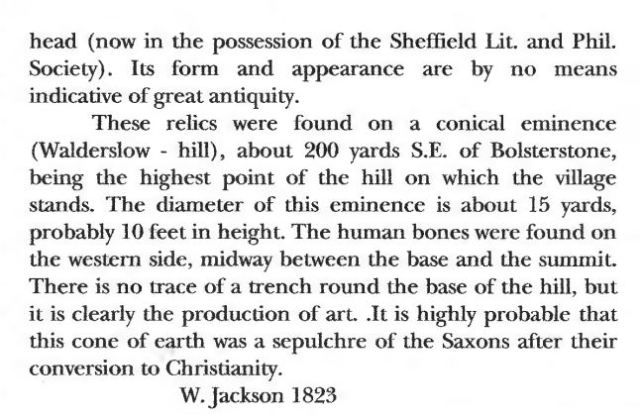 There's an interesting 3 mile trail "The Parsonage Farm Trail" taking in the Low if you have an hour or two spare, details of which can be found in the PDF file which will download if you click here -
StonetoSteel.org.uk
(If you don't like direct links you can just Google it)