Sycamore Cave.
Location-
Ecton Hill, Ecton,

O.S Grid Reference-
SK

Ecton Hill has been worked for copper since prehistory; green stained antlers and stone mauls discovered here attain to this (although the height of extraction was during the 17th and 18th Centuries). Well hidden below limestone crags on the eastern side of the mountain is the Sycamore Cave or Ecton Hill Cave as it is also known. Excavated over serveral seasons in the mid 20th Century a burial was discovered accompanied by several items including a small copper axe.
Parking near Wetton Mill Farm take the track that leads to Ecton Hill passed the outcrop known as the Sugarloaf and head to the high ground. Follow the hills ridge to the north and the limestone crags once here look for the mature Sycamore tree on the hills slope the cave is here.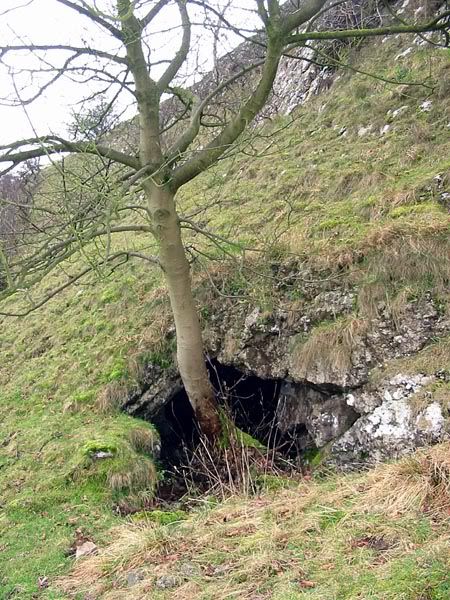 Above: Sycamore Cave.
Below: The copper axe.