Latest News
Stu Henson 1968 - 2015

It's with the heaviest of hearts and deepest regret that i have to announce the passing of my dear friend and co-author of this site Stu Henson, on the 13th July 2015.

Pre-history won't be the same without you, though you leave a lasting legacy with your invaluable contributions here and posts on other pre-history websites. No one knew the sites covered by this website better than you my friend.

I'd like to offer my deepest sympathies to his family and friends and those who knew and met him.
RIP Stu, till we meet and walk together again some day.
Your forever grateful friend - Geoff.



New Rock Art Discovery !

For more info see Dobb Edge in the Rock Art section.


A New Stone Circle ?



Following reports of a new stone circle discovery on Loxley Common Sheffield i decided to have a drive up there and see for myself.

Is it a stone circle ? I don't know to be honest. There's definitely something circular about it if you include the buried stones, but it has a definite "Lawrence field" or Strawberry Lea feel about it, as it's located in a sea of stone. The stones themselves could well fit within the nature of local stone circle stones, but there appears no great age of weathering on them, though there's a little rilling on one of the larger fallen? stones.

SK 30931 90747

The circle is located 4 miles from Sheffield city centre on Loxley Common, which is part of the Loxley and Wadsley nature reserve. From Loxley road you need the turning besides the garden centre which is Long Lane. Immediately as you reach the summit of Long Lane take a right turn off the road which is signposted as a bridle way. There are two parking areas, the first by the nature reserve sign whilst a little further on there's a larger area, there's also limited roadside parking. Head through the commons access gate and follow the path till it splits left/right, take the path to the right looking for the large triangular shaped orthostat to your right, the "circle" is a few metres away further towards the edge. The picture below should aid location.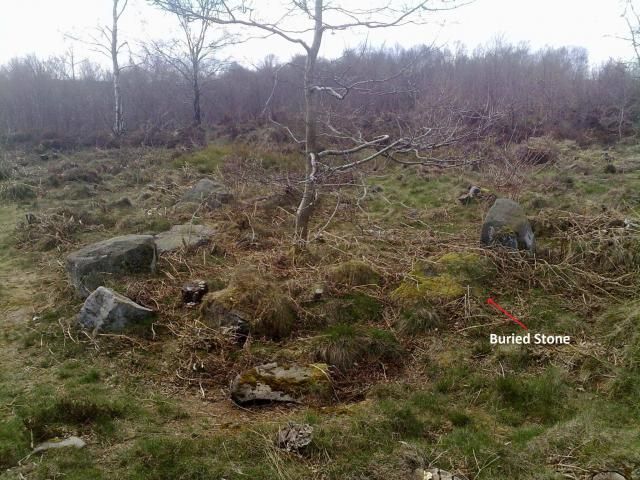 For scale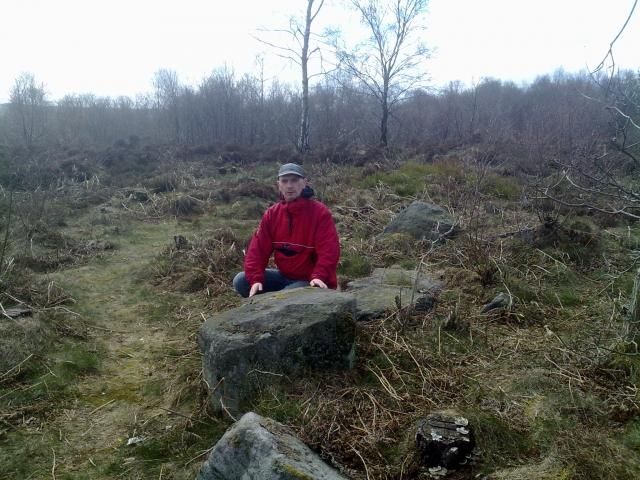 The nearby standing stone

The orthostat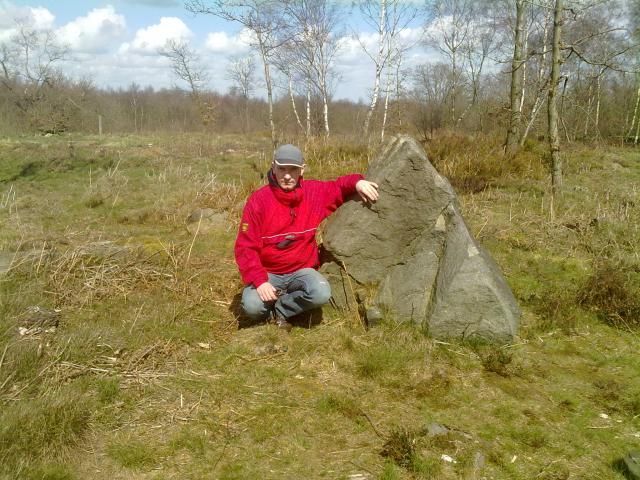 Pecsaetan on Peakdistrictonline.co.uk

Pecsaetans first appearance for the cameras, apologies in advance.







FREE OPEN DAY at Bullring Henge 30th July 11-7pm


Come and celebrate this majestic forgotten prehistoric monument with all day talks, displays, tours, discussion and entertainment.

Displays of artifacts found in the henge and neolithic stones tools from all over Europe.
Talk on the Bull Ring Henge and surrounding monuments from Buxton museum and illustrated talks from eminent speakers on various aspects of megalithic monuments.

Talks from 1 - 5pm folowed by a picnic in the henge with acoustic music until 7pm (please bring your own instruments and food).
Part of the Festival of British Archaeology and in association with www.megalithic.co.uk.
The henge and Community Association Hall are located 100m off the A6, in the middle of Dove Holes, behind the cricket pitch.

Community Association Hall, Dove Holes, SK17 8BJ (5km North of Buxton) Saturday 30th July 2011 11am - 7pm.