Pea Low.
Location-
Alstonefield, Staffordshire.

O.S Grid Reference-
SK1307 5646

Situated on a ridge above the village of Alstonefield Pea Low is a giant measuring some 45x36m in diameter and surviving to a height of 3m. The sheer size and shape of the mound make it comparable to the chambered cairns of Minninglow and Stoney Low and so Pea Low is therefore thought to contain closed chambers; these are within the mound with no outside access to them.
In the mid 19th Century Thomas Bateman dug here but found only a later Anglian burial, with iron and amber objects, near the summit of the mound. Several years later Carrington to excavated the mound and although he found the old ground surface he only recovered traces of charcoal and burnt bones.
Parking (free) is available by the public toilets in Alstonefield.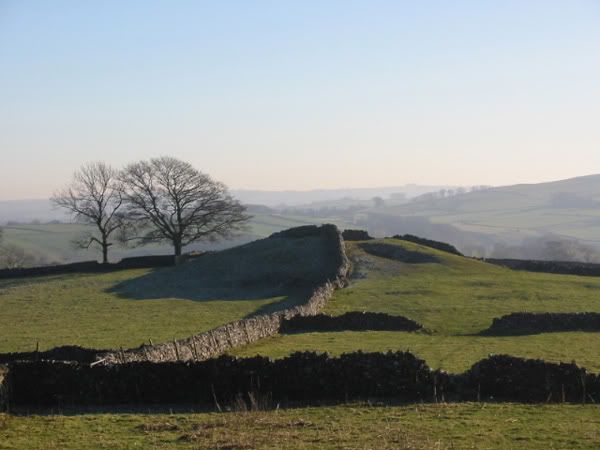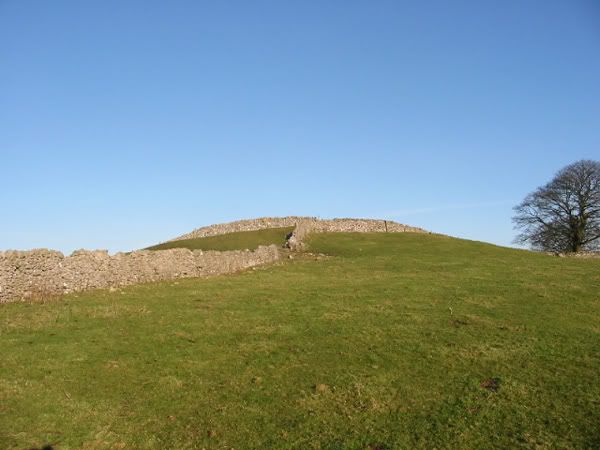 Above: Two views of the enormous cairn of Pea Low.