Raventor Cairn & Cist.
Location-
Raven tor, Beeley, Derbyshire

O.S Grid Reference-
SK2798 6650.

Parking and access as with visits to Raven tor Triple Cairn.
In the wastes of quarry activity this low cairn is often stumbled across by accident on the way to the Triple Cairn or by searching the area around the grid reference provided.
Another, possibly freestanding cist, is referred to in the NMR but searches of the area close-by have proved fruitless up to now.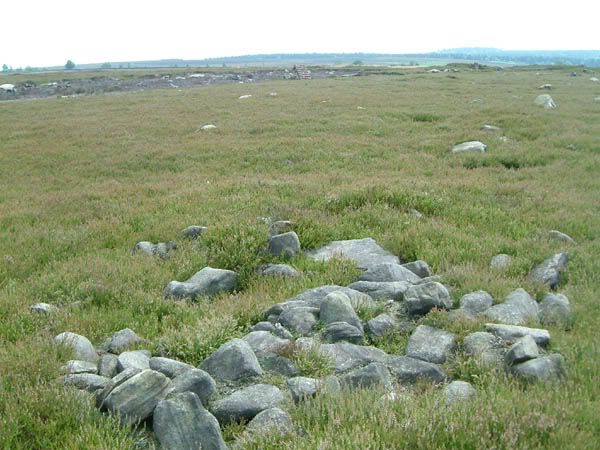 Above: The cairn.
Below: The central cist.