Tides Low.
Location-
Tideswell, Derbyshire.

O.S Grid Reference-
SK1500 7795.

This mutilated mound 38m in diameter is situated close to the lead rake on Tideswell Moor next to the very visible mast. Excavations have revealed many stages of mound building activities on this spot over the years. The first recorded investigation of the mound occured in 1818 where a series of narrow caverns were described by Rhodes. More modern excavations were carried out by Radley and Plant in the late 1960's which led to some understanding of the phases that Tides Low has gone through. In the trench they cut, from the centre to the eastern side, they found two freestanding cists and a 1m high standing stone on a paved floor surrounded by a kerb of stones. One cist contained two or three disarticulated burials and ox teeth, the cracks in the paving on which it stood had flint flakes between them. These features were then later covered by a multi-phased mound.
Today a limekiln is inserted into the mounds centre and is probably responsible for much of the robbed stone of the barrow.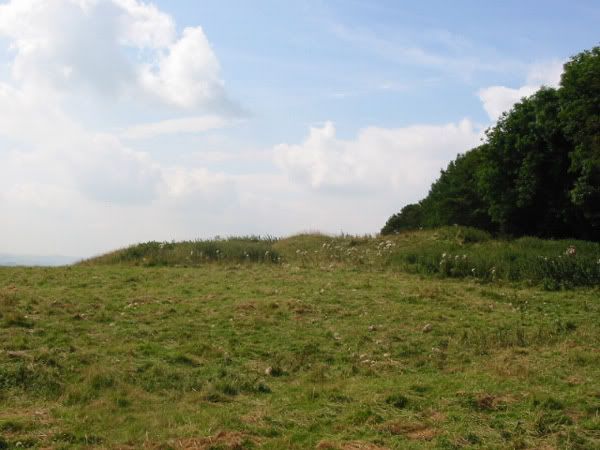 Above: The mound at Tideslow.
Below: Stones of the limekiln.