Stoney Low.
Location-
Aldwark, Derbyshire.

O.S Grid Reference-
SK218578.

Situated below and to the NE of Minning Low; Stoney or Stanhope Low is a sad reminder of how some of the counties monuments have been destroyed over the years for wall and road metal. Hayman Rooke in the 18th Century visited this site as it was in the process of being robbed. He described a possible chambered cairn with two stone circles standing to the East; the larger 39ft across with stones 2ft high.
When Bateman arrived in the mid 19th Century cists or chambers were recorded. Today, however, only the circular rim remains with a few large stones, possibly the vestiges of structures, scattered within it.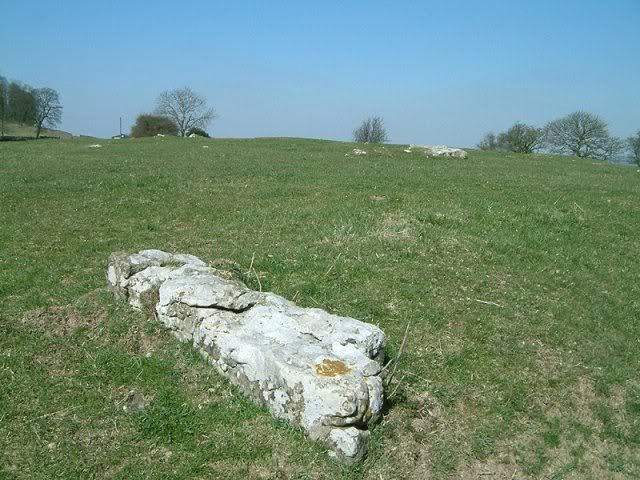 Above: Portal stone to one or Rooke's and Bateman's chambers?