Cranes Fort.
Location-
Over Haddon, Youlgreave, Derbyshire.

O.S Grid Reference-
SK204 659.

Parking in the public car park in Over Haddon then follow the lane downhill towards the River Lathkil. Cross the river and then take the track that leads up the otherside of the dale through the trees. The fort lies on private land but the area can be seen from the footpath once you come out of the trees and into the fields.
Discovered relatively recently, in the 1980's, nothing much remains of this fort only the denuded western defences.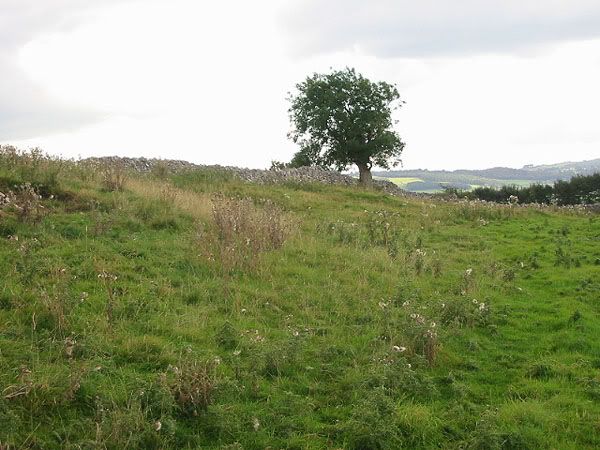 Above: The Western bank of the fort.